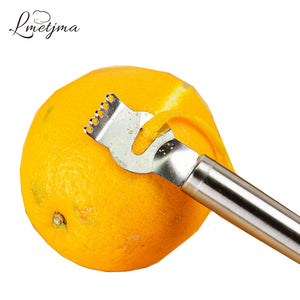 Channel Knife with Zester (3 Pieces)
Jakay
Regular price $18.00 Sale
This is the best way to add some flair to your drink. The lemon twist is a classic, and a channel knife is the only way to truly make one. The trick is cut it, curl it, and stretch it over the drink to spread the oils over the drink and hit you with that great citrus aroma. Limes are even tougher to make twists from, and that makes this tool even more valuable. 
Alternatively, a little zest has its time and place too!
Comes as a set of three identical pieces.
---
Please note that all products on Obarlo.com ship individually, and can have shipping times of up to 6 weeks
---