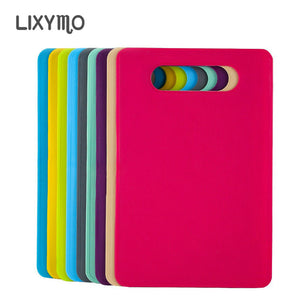 Food Grade Cutting Board - 11.5" x 7.5"
Jakay
Regular price $2.25 $4.00 Sale
While bamboo and wood cutting boards are generally a bit nicer on your blade edge over time, colored food grade abs plastic is still very useful if you need to color coordinate your bar, or if, like a real chef, you use different colored surfaces for different ingredients. 
The colors availability varies, and if you order these I will reply to you with what is available and let you choose.
Currently the selection is Orange, Green/Yellow, and Purple, but it does change often.
---
Please note that all products on Obarlo.com ship individually, and can have shipping times of up to 6 weeks
---