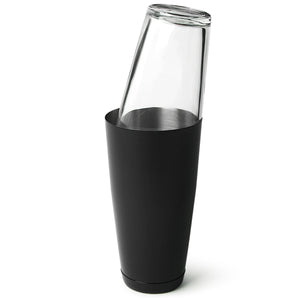 Cocktail & Martini Shaker Tin (2 Pieces)
Jakay
Regular price $7.60 $15.00 Sale
This is how you shake a drink like a pro. Those two piece built in strainers are cool looking, and they do work, but for large volume, and a bit of flair, this is what you need. 
Of course, you do really need to have a proper strainer if you go this route. The egg crack method with the glass and tin is great, but not always the best look depending on the scene.
This comes with both the sharp looking shaker and the matching pint/mixing glass.
---
Please note that all products on Obarlo.com ship individually, and can have shipping times of up to 6 weeks
---